NAME : Kevin Moynihan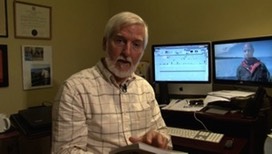 https://youtu.be/LDVVXc7UZ6k

LOCATION:  Halifax, Nova Scotia, Canada

JOB:  Producer / Videographer

SUBJECTS  "First Voice" documentary, recruitment, training/educational web-based video

Contact me: Kevin Moynihan kmoynihan@eastlink.ca  902-452-6831
News Flash March 2018:  The Famine Irish and Canada's First Responders" has been invited to be feautured at a Conference on Forced Migration at York University  in Toronto in May 2018, and to be the opening film at the National Famine Centre Conference on the Famine in Strokestown, Ireland,  in June 2018.
KM Productions is a fully equipped production company with High Definition Camera (s), lighting, sound and editing facilities for documentary and educational media production. Since 2010, Kevin has produced videos for Communications Nova Scotia and Departments of Government as well as Universities  and NGO's.  We are committed to helping organizations with Big Ideas and small budgets  achieve their media goals. These days, that includes Government Departments.

Kevin Moynihan, M.Ed. in Adult Education (University of Toronto),  has produced in print, 16mm film, slide-tape documentary format, PowerPoint/Keynote, Beta SP video, Mini-DV, DVD and now in High Definition Video. 

Kevin's career in Public Affairs, writing and producing educational media for Government, Non-Governmental Organizations, Universities and National Organizations has been based on a time-tested ability to translate complex social and technical issues into popular media. Kevin thrives under the pressure of deadlines and is always on time and on budget.

Les vidéos peuvent être produits en français aussi.