Laudato Si' + 7 - The Greening of Faith Communities in Canada
"Thank you for this wonderful new production that will be very instructive and encouraging for people, especially faith-based groups who care about environment and climate.  Great stories from the variety of groups – all working towards the upholding of the integrity of creation."
Sister Diane Smyth, Congregational Leader, Sisters of Mercy of Newfoundland

Laudato Si' + 5 English and French
"You have captured the true heart of Laudato Si' and its call for people to use their faith to protect the gift of our planet and our responsibility to protect it." 
Maude Barlow, Author and Climate Activist
_____________________________________________________
What a fine piece of work you have done. It covers such a span, and has so many good interviews and visuals about manifold sides of the nuns' work. It seems seamlessly edited too. It is persuasive about the sisters' work as the forerunner of today's public healthcare. Bravo!
Prof. Jan Noel, University of Toronto
"They Came for the Children" 2019
"I have finished viewing the film and offer my congratulations once again. It is so professionally done and most compelling. It is also comprehensive in covering all the angles through documentation, interviews and images but it is at the same time digestible and accessible. The interviewees were well chosen and speak so convincingly and succinctly from their experience and conviction. It is a wonderful educational tool for schools, churches, religious congregations and the public in general and you were wise to divide it into 5 parts each of which can be viewed independently."

Joyce Murray, csj
Assistant Congregational Leader
"The Famine Irish and Canada's First Responders" in a pre-release version has some very positive reviews – notably a comment from Irish Famine Scholar, Dr. Mark McGowan (University of Toronto)  -  "The film is terrific, and may be one of the most sensitive treatments of the Famine migration to Canada that I have seen."
Video: Friends of Schmidtville
Click on the photo to see the film.
This is a 6 minute video on an historic neighbourhood in Halifax produced for an advocacy group called "the Friends of Schmidville" to make the case for conserving and celebrating an historic community that is, in a way, the DNA of Halifax.
"Wonderful job, Kevin." Larry Haiven, Phd, Friends of Schmidtville
-------------------------------------------------------------
Video: Promotion Video for "Natural Wood Rustic Designs"
Click on the photo to see the film.
"Kevin is one of those guys out there who will go the extra mile to keep the client happy and his knowledge and experience in getting the finished product where I wanted was excellent."
Dave Bary, Owner, Enviro Tree Solutions - Natural Wood Rustic Designs
-------------------------------------------------------------
Video: 10 Things to Know About Canada's Clean Technology Industry - 2013

'Working with Kevin was a pleasure.  His video treatment of '10 Things to Know about Canada's Clean Technology Industry' was thoughtful and his engagement with us at Analytica Advisors reflected a strong commitment to exceeding our expectations while always communicating proactively and  professionally.  His ability to secure and direct a professional voice for our video and to adapt the content to a video rather than printed format were key to the success of the project.  We look forward to collaborating again in the future.'  Céline Bak, Executive Director, Analytica Advisors, Ottawa, Ontario

"Céline Bak" <celine.bak@analytica-advisors.com>

-------------------------------------------------------------
"Off the Hook"  first in a series of Eco-Films  2012

Click on the photo to see the film.

"Holy smokes- that's great, Kevin.  Congrats.  Great job.", Dave Adler, Coordinator of  "Off the Hook" at the Ecology Action Centre, Halifax

--------------------------------------------------------------
Video: Elinor Ostrom - A Tribute   - 2012

Click on the photo to see the film.

This 15 minute video was produced as a tribute to Prof. Elinor Ostrom, Nobel Laureate for Economics 2009 who died this past summer. Dr. Ostrom was sheduled to keynote a world congress on co-operativism in Quebec City organized by Prof. Tom Webb, Adjunct Professor, at the Sobey's School of Business at SMU.  The video was designed to lead off discussion of Dr. Ostrom's main economic research as it pertains to Resource Management.
Dear Kevin,

I wanted to take a moment to express on behalf of Saint Mary's University and our co-operative management education programs our appreciation for the wonderful job you did on such short notice in developing the tribute film to Dr. Elinor Ostrom for use at the Imagine 2012 International Conference on Co-operative Economics.  We needed a film that would stand up to the expectations of 14 of Dr. Ostrom's colleagues from around the world who will also be addressing this conference.  It had to be intellectually solid and accurate as a reflection of her work.  It also had to communicate to an audience of about 700 co-operative leaders who are not world class economic thinkers but accomplished, intelligent lay persons.  The film you put together did both.  What more could I say.
Tom (Tom Webb)  jtwebb@auracom.com

--------------------------------------------------------------

Video: Energy Improvements on Farms - 2011

In December 2011, KM Productions completed five short documentaries for the Department of Agriculture on innovative energy improvements on five farms in Nova Scotia.  My client was Julie Bailey, PEng. and Julie writes: "Kevin was very committed to get the project completed on time. He was very flexible, professional and a pleasure to work with."
Julie Bailey, PEng
Farm Energy Specialist  NS Department of Agriculture
Work: 902-896-4473  baileyja@gov.ns.ca

————————————————————————————

Video: 20th Anniversary of the Diabetes Care Program of Nova Scotia - 2011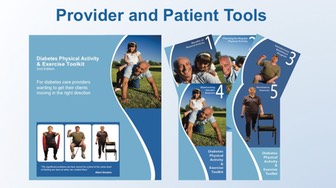 Ms. Peggy Dunbar,  Program Director, Diabetes Care Program of Nova Scotia,

    473-3209  www.diabetescareprogram.ns.ca

   "We really appreciate all your efforts to portray the Program at its best. The video is  so well done...we will take great pride in showing it and singing your praises."

     Peggy

--------------------------------------------------------

    Video: "Your Way to Wellness"  - 2010

Ms. Lindsay Sutherland, Project Lead (Dept. of Health)

"Kevin's expertise in bringing a rudimentary concept and vision into reality on screen are tremendous!  His ability to capture the essence of your project with minimal direction is uncanny.  Thank you Kevin!"  Lindsay Sutherland

To see this video on the web: https://yourway2wellness.gov.ns.ca/videos

      A copy of this video is included in this RSO package.

--------------------------------------------------------
Video: " International Health Office  – 2009 and 2010

Ms. Shawna O'Hearn, Director of the International Health Office, Dalhousie University

  " I had the distinct pleasure of working with Kevin Moynihan over the last 18 months on several projects.  It was wonderful to work with him as his experience and level of professionalism put me and my team at ease.    Kevin was able to provide both the support as well as the technical skill to build a product that met the needs of our office.  He was able to meet timelines, ask questions that helped strengthen our vision and provide feedback on directions for the project which we had not considered in the initial planning phase.
 I look forward to working with Kevin on projects in the future and have recommended him for other projects with colleagues.  His commitment to quality products which meet the need of the client was refreshing and reinforced his important contribution to bringing the global health message to a variety of audiences."   Shawna O'Hearn

To see "Global Health Research: http://www.youtube.com/watch?v=-ZkqzO2kPNU

To see Global Health Office – First Voices : http://www.youtube.com/watch?v=yoPl5NGQBU0

--------------------------------------------------------
Video: "The North End Community Health Centre – A Unique Model"   - 2009

"The video which was produced by Kevin Moynihan for the North End Community Health Centre in Halifax has been an immensely helpful informational tool which we have circulated widely.  Kevin designed it to both provide a historical rationale and to inform viewers about current programs and we have had many positive comments.  It is a well designed and executed production which has become an essential part of our approach to the public."  
      Margaret Casey, MD

      Chair, North End Community Health Centre Board of Directors

Phone: 902-429-2238

To see this video on the web: http://nechc.com/?p=57
--------------------------------------------------------
Video: "Housing First – A Community Solution" - 2008

Ms. Claudia Jahn, Director of the Coalition Against Homelessness, Halifax
Phone: 420-6026    cjahn@cahhalifax.org

Duration of contracts: three months

"We just showed the DVD yesterday to a group of students and John,

Laurie and I commented  'what  a  great tool the DVD is and how well it was done'. Thanks again for your terrific work, Kevin.", Claudia

To see "Housing First": http://www.youtube.com/watch?v=NPuu1ZGrLto

———————————————————————————————
--------------------------------------------------------https://youtu.be/t6Bum90lMG4